Aviation start-up KinectAir is developing an app to allow users to book private aircraft on-demand in a similar way to ordering an Uber taxi. Could it succeed where others have failed? Jenny Southan reports
KinectAir is
crowdfunding
a new model for regional air mobility that will allow travellers to use a smartphone app to order a private flights directly from the nearest airfield to anywhere within a 1,000-mile radius. The result will be a "flexible on-demand network", says the company.
KinectAir is following in the footsteps of other on-demand private jet companies such as Surf Air and Jetsmarter, which have not really taken off in Europe despite catchily being described as the "Netflix of private jets". (The idea is you pay a monthly or yearly fee and fly as much as you like.)
I tried Surf Air a couple of years ago between London Luton and Zurich and was impressed with the service. Here is how I described it in a piece I wrote for Mr Porter: "I rolled up at the gleaming glass Signature terminal in a taxi on a dark, wet morning, with half an hour to spare before my 7.10am departure (although, in fact, you can arrive as little as 10 minutes before).
"After an online background check completed in advance, all I had to do was show my passport and relax on a sofa in the lounge. There are no security checks. Within moments I was delivered a pot of tea – there was also free Moët champagne, in both full-size and mini bottles, but it was still a bit early for that.
"I was one of two passengers on my Surf Air flight (the other was a Swiss businessman), and the co-pilot personally welcomed us on board, telling us to help ourselves to snacks and drinks from the bar when airborne.
"My fellow traveller was a self-described 'serial entrepreneur', who said he booked with Surf Air the night before as an experiment. It was more expensive than business class on Swiss, he said, but decided the premium was worth it for the speed and ease of the journey."
What is KinectAir doing differently?
The company says it will be bringing the on-demand experience to aviation by using a combination of an AI enabled app and smaller format state-of-the-art aircraft that fly in and our of local airfields. It says that this "low infrastructure network will revolutionise where, when and how we fly to create a more sustainable ecosystem for regional flying based on actual demand".
Jonathan Evans, CEO of KinectAir, says: "The way people move is changing but flying has not evolved. People are tired of fixed airline schedules and crowded airport hubs. It will blow people's minds if they can control their flight path like this. That's why we have reimagined air travel as a flexible on-demand flight network, to move people to where they need to be. And put the joy back into flying."
Evans has been working on his dream of an air mobility solution for the last two years, ever since he sold his drone software company to Verizon in the USA. He says: "More than ever, we want to fly to see the people, places and communities we need in our lives – just more selectively.
"With KinectAir we avoid major airport hubs and waiting lines, cut out airport commutes and deliver a short, safe and hygienic boarding experience to get airborne in minutes. In bringing networked regional air connectivity, we're building community around our vision."
With the Covid-19 pandemic not only disrupting existing aviation infrastructure but altering people's perception of flying, now could be exactly the right time for KinectAir to launch.
The company says: "The airlines are broken, and the hub and spoke model is more unattractive to passengers than ever. Billions in government bailouts will likely end in failure. Worse, healthy demand for regional air travel is being ignored at the exact time people want the choice to live and work wherever they want and stay connected."
Although private jets are typically worse for the environment (they emit as much as 20 times more carbon dioxide per passenger mile than a commercial airliner), KinectAir it will use the most fuel-efficient aircraft available, and hopes to be able to offer hybrid and electric planes by 2023, years ahead of the competition.
Not only that, but KinectAir wants to be there for more than just the one per cent. It says: "For millions, the choice of smaller fuel-efficient aircraft will be more affordable and accessible than the current private jet charter prices. So flying direct will be an option for people who thought it was not. Saving them countless hours of driving or mixed travel using trains and hotel stays to go the same distances we can fly in under two hours."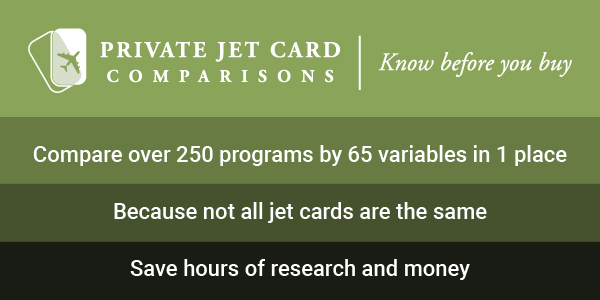 How will it achieve more affordable prices?
KinectAir CEO Jonathan Evans tells Globetrender: "Typical jet aircraft, which dominate the air charter market today, operate at around US$15-US$20 per passenger-mile.
"We fly propellor driven aircraft, which are an order of magnitude more efficient to operate, and can fly guests for closer to US$0.60-US$1/passenger-mile. So a loaded 500 mile flight for each passenger in our four or eight seat aircraft, KinectAir Anywhere, would cost roughly US$500 each."
Its KinectAir Together product would be cheaper still. Evans says: "On our 80-seat aircraft where we aggregate demand to routes and times – think of crowdsourcing every flight in real time – we can bring that cost down much further and approach the prices you'd expect from regional airlines, but with a new and elegantly streamlined service that brings joy back to air travel."
In the US, and soon the UK and Europe, its fleet will include the Cirrus SR22, a four-seater aircraft perfect for quick trips under two hours or 300 miles; the Pilatus PC-12, a Swiss built and engineered eight-passenger aircraft for flights up to four hours or 1,000 miles; and the Dash-8, an 80-seater twin turboprop with a range of 1,500 miles.
The company says: "In our goal to democratise air travel and move from beta testing to an operational carrier, we are raising money through a crowdfunding campaign. Since we are bringing KinectAir first to regional air markets, we believe we should grow KinectAir with the very people we fly, and want to see the company blossom to become a truly global community."
Editor's note: On July 15, KinectAir announced a partnership with VoltAero, a leading French hybrid-electric manufacturer that could see KinectAir launching electric-powered flights over short distances by 2023.
What's coming next? Trend reports available to download HERE