VistaJet is offering private jet-to-yacht transfers for millionaires who want to sail around the Mediterranean this summer. Sam Ballard reports
Private jet charter company VistaJet is offering its well-heeled clients a solution to getting on board their yacht without having to risk coming into contact with anyone that has coronavirus.
To use VistaJet's jet-to-yacht transfer, guests must be able to travel to Malta and have their vessel waiting for them there. Passengers will have their temperature take before boarding and crew will provide masks and gloves for use during the flight.
The operation is designed to run smoothly – once clients arrive in Malta on their private jet, they will go straight into a private customs area and VIP lounge. A pre-sanitised car will be waiting to transport them directly from the aircraft to the marina.
Ian Moore, chief commercial officer for VistaJet, says: "With a number of restrictions still in place during this time of uncertainty, those who own a yacht or are planning to charter one may be concerned about how they will reach it.
"There can be challenges with access and most importantly in traveling to them safely. Business jets are the safest mode of travel under current circumstances. Our VistaJet-to-Yacht service is a unique offer to keep these customers moving, providing a seamless experience from air to sea."
Those who do not have a yacht waiting for them in Malta are able to charter one through VistaJet's approved local agents.
According to London based private jet broker Colibri Aircraft, there are as many as 680 fewer person-to-person touch points when flying privately as there are on commercial flights, significantly reducing the chances of catching Covid-19.
Oliver Stone, managing director of Colibri Aircraft says: "The coronavirus crisis has had a devastating impact on both commercial and private aviation. However, when the recovery comes, it could be private aviation which bounces back first.
"Thousands of commercial flights have been cancelled and many may not return when the skies open again because they will be unprofitable to run. In addition to this, many people will be worried about the possibility of contracting COVID-19 whilst flying, and those that can afford to fly privately may feel it reduces their chances of catching the disease.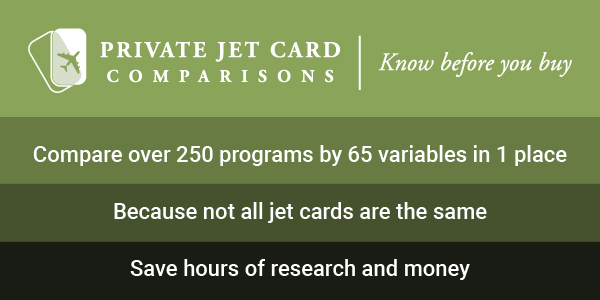 Globetrender's Future of Luxury Travel Forecast 2020-2025, published before the Covid-19 outbreak, predicted that private jet holidays would be an hot trend for the new decade.
"Abercrombie and Kent charters jets for various adventurous global tours. Often with a focus on wildlife, National Geographic Private Jet Expeditions typically accommodate up to 75 passengers aboard a specially configured Boeing 757 and include among the staff Nat Geo-approved experts.
"With its hallowed name carrying similar heft, the Smithsonian Institution's travel programme Smithsonian Journeys also offers extended round-the-world tours by private jet. Excursions might include tours of Easter Island and the Lost City of Petra."
Globetrender also recently reported on the rise of private jet travel by wealthy people who want to avoid flying on a commercial airline.
Jet charter company PrivateFly says that compared to 2019, it has seen an 85 per cent rise in inquiries over the past two weeks, as "Germaphobia" (a trend identified by Globetrender in its Travel in the Age of Covid-19 report) grips the travelling public.
Hannah Needs, PrivateFly's head of partnerships, says: "With travel restrictions easing in much of Europe from June 15, we are very busy indeed with inquiries from travel agents, concierges and yacht brokers.
"They are telling us their clients are desperate to get away but are reluctant to fly on airlines until the risk of Covid-19 has reduced significantly – particularly those with families, or those who are older or in higher risk groups. Agents are increasingly looking at private aviation as a solution, so holidays can go ahead safely and with peace of mind."
What's coming next? Trend reports available to download HERE